2016/2017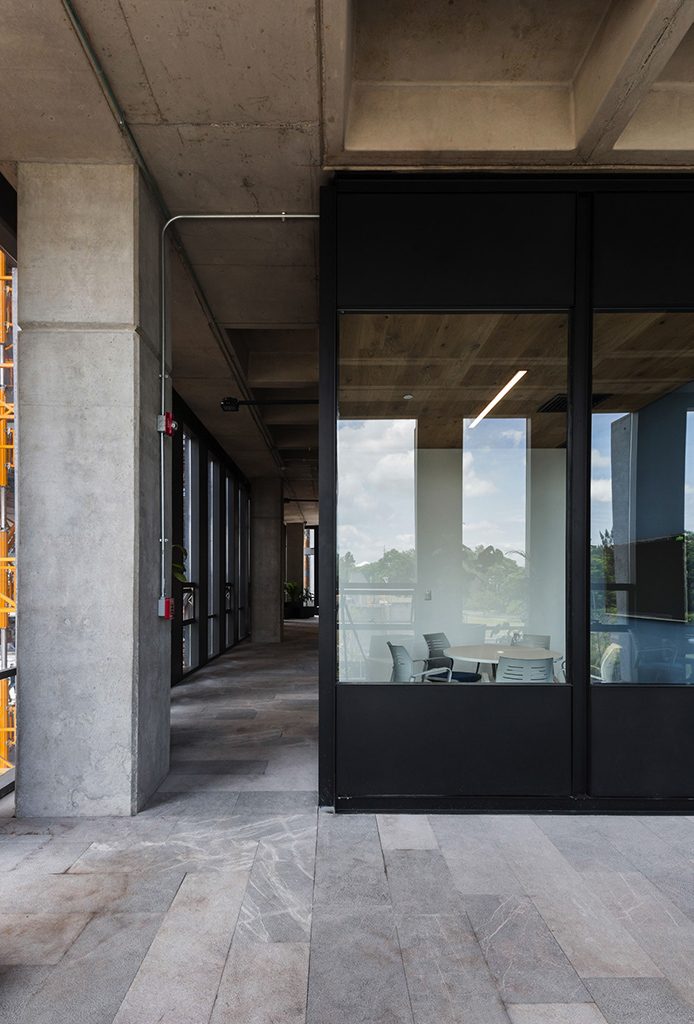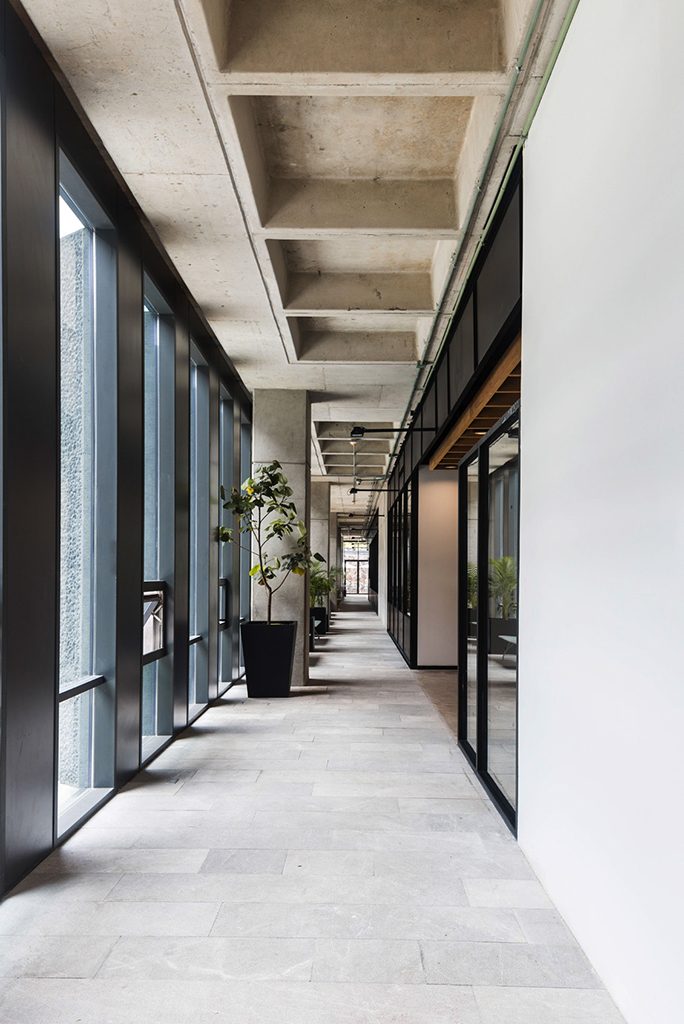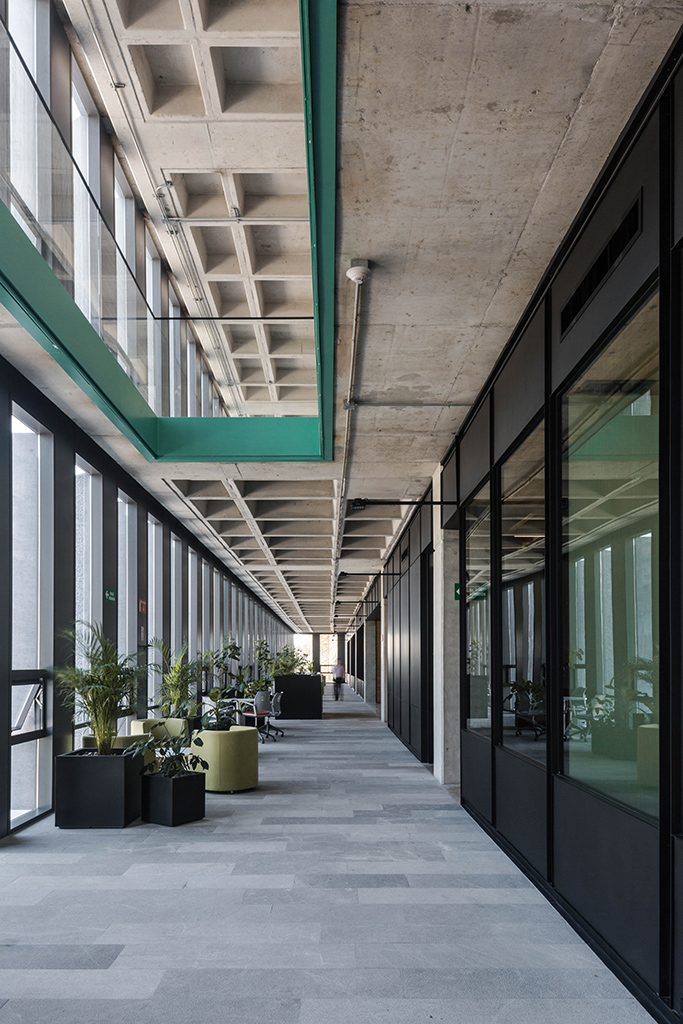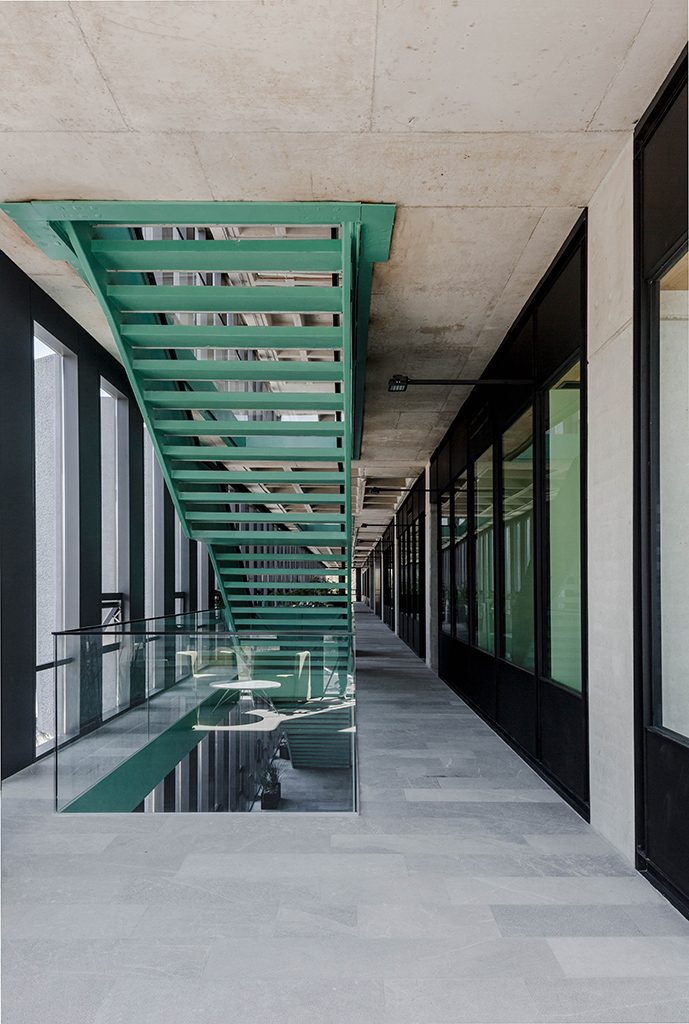 "The main strategy was to construct a 'street' around the building's perimeter, where all the various informal interactions between students and faculty members could take place"
Ignacio Urquiza & Bernardo Quinzaños, CCA MX and Lateral Arquitectos (Camilo Moreno) in association with EstudioRO
This project is the result of a private competition to accommodate a university campus within an office building designed by SOM in Guadalajara, Mexico.
In 2016, when the competition was announced, the building was still under construction. This allowed us to restructure concrete slabs between levels and to thus create new connections between floors.
We soon realized that we needed to address a typological as well as a programmatic question: Can a university work within the context of a generic office building? The main strategy was to construct a 'street' around the building's perimeter, where all the various informal interactions between students and faculty members could take place.
The street encourages movement whilst at the same time allowing greater social interaction.

The buildings are constructed using a repetitive design completed in concrete, together with glass blocks and prefabricated panels.